INTRODUCING
Dyna Pro Custom Guitar
An Exclusive Guitar handcrafted to your specifications. Whether you're embracing the smooth jazz melodies or cranking out bluesy rock riffs, this hand-crafted marvel adapts to your every musical whim.
From 5999€ or 1499€/building stage in 4 installments.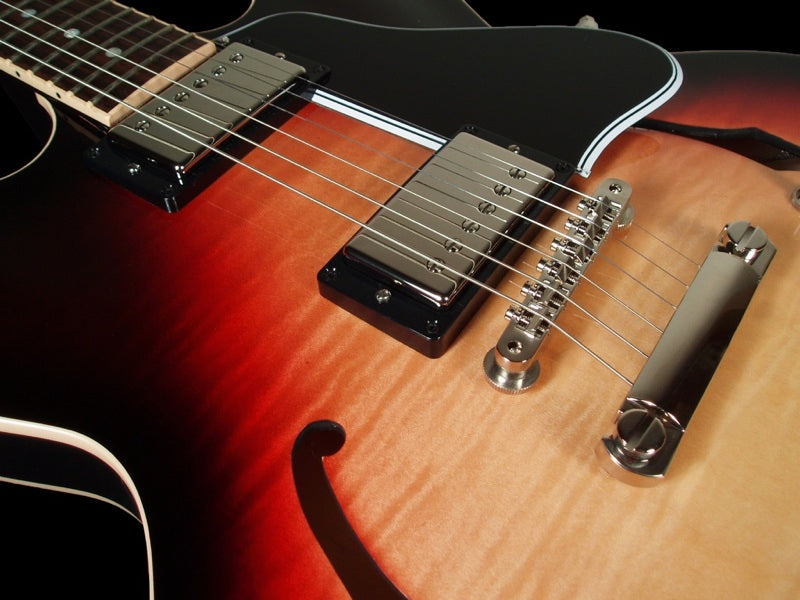 Elevate your musical journey
Crafting a Dyna Pro Custom Guitar is a meticulous and artisanal journey that marries traditional techniques with modern expertise.
Each step is a harmonious blend of precision, passion, and patience, resulting in a masterpiece that resonates both visually and sonically.
Pickups & Components
Lindy Fralin Pickups

Featuring a clean, clear tone with incredible versatility and dynamics and expertly crafted using 100% USA-Made materials.

Premium Hardware

Dyna Pro Custom Guitar includes premium hardware from the most popular manufacturers around the globe.

Binding & Purfling

Delicate binding and purfling are meticulously added, framing the edges of the guitar and adding both aesthetics and reinforcement.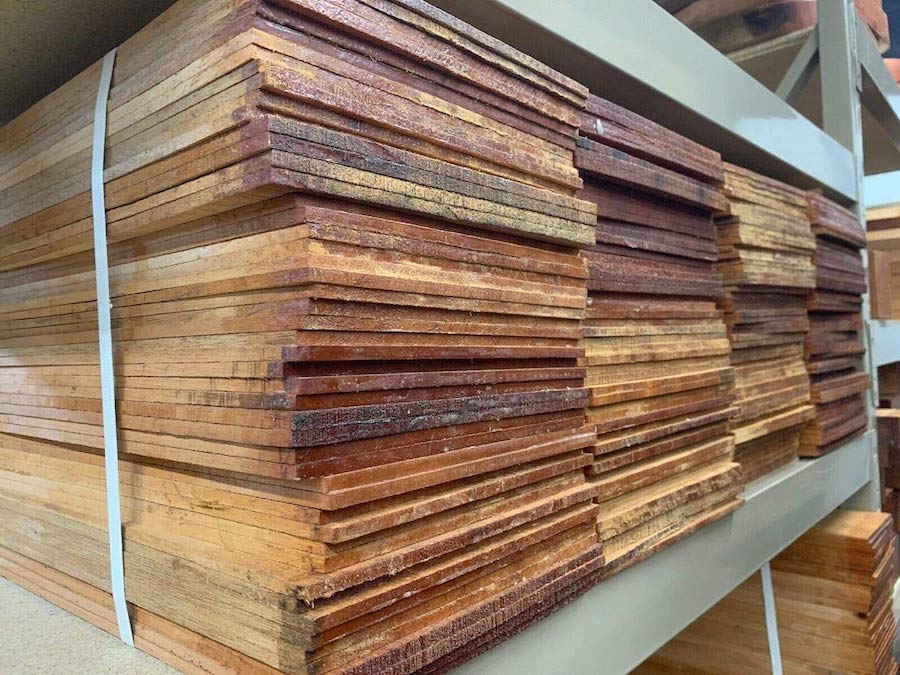 Master Grade Tonewood
A crucial first step is choosing the finest tonewoods, often including spruce for the top and maple for the back and sides. These carefully selected materials lay the foundation for the guitar's tone and character.
We also offer alternative tonewoods like bubinga, walnut, figured maple, cocobolo, ziricote and others.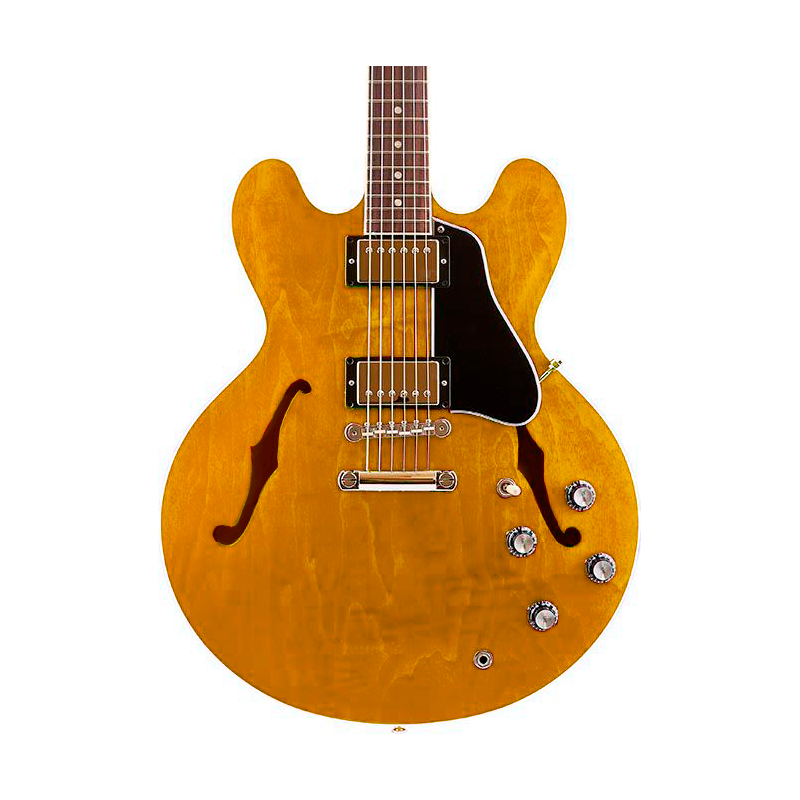 Solid Top & Back
Handcrafted in our workshop. This delicate process involves sculpting the wood to achieve the desired resonance and tonal qualities.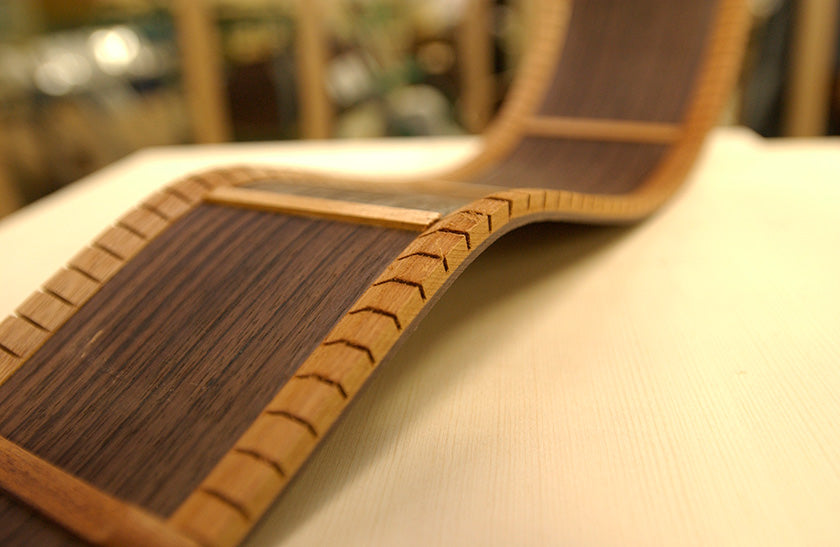 To Ensure a Precise Alignment
The sides of Dyna Pro Custom Guitar are bent using heat and molds, creating the characteristic curves of the archtop's body.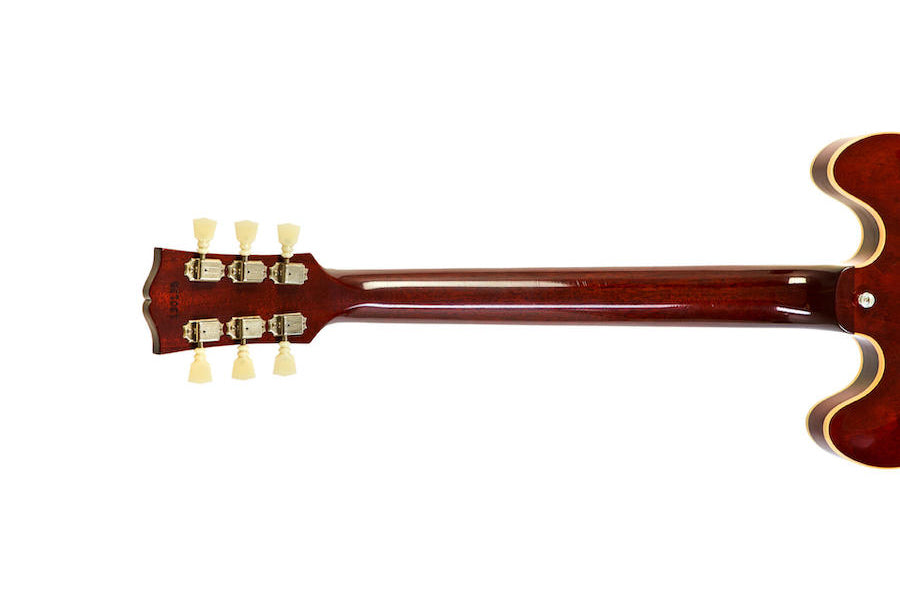 Set-in Neck with Angled Headstock
The neck is shaped, carved, and fitted with a fingerboard, frets, and fret markers. The truss rod and carbon fiber rods are also integrated to ensure optimal neck stability.
Available Finishes
Shellac & French Polish

Shellac is a traditional and versatile guitar finish derived from the resinous excretions of lac bugs. When dissolved in alcohol, shellac forms a liquid finish that is applied to the guitar's surface. It dries quickly, creating a hard and glossy protective layer.

Shellac offers a warm and natural appearance, enhancing the wood's grain while providing a moderate level of protection against minor scratches and wear.

High Gloss Oil Finish

Custom Made formulation that involves applying natural or synthetic oils directly to the wood's surface. It penetrates the wood, enhancing its natural beauty and grain while providing a subtle satin sheen.

Oil finishes are generally thin and less protective compared to other finishes, but they offer a smooth tactile feel and allow the wood to breathe and resonate more freely.

Nitrocellulose Lacquer

Nitrocellulose lacquer, often referred to as "nitro lacquer," is a classic and iconic guitar finish. It's a type of lacquer that's composed of nitrocellulose dissolved in solvents. When applied to a guitar's surface, it forms a thin and durable protective layer that dries relatively quickly. Nitro lacquer is known for its ability to create a glossy, glass-like finish that enhances the wood's appearance and grain, giving the guitar a vintage and timeless aesthetic.
However, it can be susceptible to damage from moisture and certain chemicals. While not as durable as modern synthetic finishes, many guitar enthusiasts appreciate shellac for its classic charm and ability to transmit sound effectively, contributing to a distinct and resonant tone.

While they may not shield the guitar from heavy wear and scratches as effectively as thicker finishes, oil finishes are favored for their organic and understated appearance, contributing to a warm and open sound that some players prefer.

One of the key characteristics of nitro lacquer is its ability to "age" or "relic" naturally over time, developing a beautiful patina that's highly sought after by many guitar enthusiasts. This aging process can contribute to the unique character and personality of the instrument.
Payment Terms
We offer an affordable payment terms for all custom made orders based on proof of work.
Instead of having to pay the guitar in a single payment at the beginning, we divide the cost into 4 payments that you will pay as the instrument is manufactured.
Order Confirmation

The initial payment confirms your custom order and build slot.

Woodworking

The second payment should be cleared when woodworking stage was completed.

Finishing

The third payment should be made when finishing stage was completed.

Shipping

Last payment is required to ship the custom guitar to your address.